A young man from eastern Africa fleeing decades of horrific persecution has been granted political asylum, thanks to representation by a motivated law student with no prior experience in asylum law. Nick Bauman, then a law student clerking at Mesch, Clark & Rothschild in Tucson, represented the asylum seeker with mentoring from volunteer attorneys and APA.  Federal law allows law students to appear in Immigration Court to provide free representation as part of a legal aid program run by nonprofits like APA.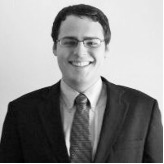 Bauman was only "vaguely aware" of persecution occurring around the world. What he learned from the soft-spoken "Cali" was "shocking," he says. 

"It's easy to get bogged down in trivial issues that are nothing compared with what (Cali) had gone through … he really put things in perspective for me," says Bauman.

Cali was born into repression in a clan-based society. His mother is from a minority clan whose members are tyrannized by majority clan members. Many are executed when captured by al-Shabaab, a terrorist group that controls much of the area where Cali grew up.  Cali also is a Sufi Muslim, a sect widely persecuted by al-Shabaab.

Cali's father, a majority clan member, enraged fellow members by marrying below his status and was murdered. Soon afterward, his mother and siblings were attacked by majority clan members and taken as slaves.

Cali escaped to another part of the country but he, too, was enslaved when he confided his clan status to a stranger. By day, Cali worked on his captor's farm at gun point and at night was locked in his room. After 18 months, he escaped to Kenya and from there to South Africa. Authorities in both countries treated him harshly because of his nationality.
Eventually, he smuggled aboard a plane bound for Brazil and from there trekked north. He was detained for 12 days in Mexico before reaching the U.S. border and requesting entry. "Hearing first-hand what (Cali) had gone through really motivated me to do everything I could to bring justice for this young man," says Bauman. He hopes other attorneys also will volunteer to represent asylum seekers even if they have no immigration law experience. "There are so many resources to help you, and it's so rewarding," he concludes