"Based on what we have seen in Mexico, any person with a disability deported from the United States – who does not have relatives caring for them in the community – is at immediate risk of detention. Once they are placed in these facilities, their lives are at risk and it is likely they will be subject to abuse or torture. — Eric Rosenthal, Executive Director, Disability Rights International
Facing the threat of deportation and diagnosed with a mental illness that induces hallucinations and paranoia, "Jessica" risked detention, rape, torture – even death – in one of Mexico's notorious institutions for the disabled.
Such was the basis of her claim for asylum, but she was denied because the immigration judge ruled that she waited too long to apply.
Now in her mid-twenties, Jessica has lived in the US since age four. She learned of her illness when she was a teenager. She was protected under the Deferred Action for Childhood Arrivals (DACA) program, but her condition caused her to have a violent outburst. Even though no one was injured, she lost her DACA status and was placed in removal proceedings.
Besides rejecting her asylum case on a technicality, the judge also denied other forms of humanitarian protection without adequately considering Jessica's particular circumstances and the country conditions evidence in the record. The Board of Immigration Appeals (BIA) let the judge's decision stand.
Jessica's only hope was to appeal to the Ninth Circuit Court. But even though she now controls her symptoms with medication and supports herself financially, she was unable to afford an attorney to appeal her case.
The Asylum Program stepped in with financial support that, supplemented by Jessica's monthly payments, enabled her to hire an attorney.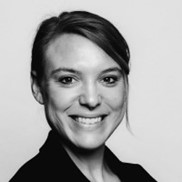 Ami Hutchinson of the law firm Green Evans-Schroeder successfully negotiated with the Justice Department to send Jessica's case back to the Immigration Court for a closer look. With a seasoned attorney at the helm, Jessica now has a fair shot at asylum once her case is finally heard.